Our barges come alongside the vessels for bilge water, slops, sludge and waste oil collection, providing a valid MARPOL certificate to be issued after successful removal.

SPECIALIZED BARGES
We provide specialized barges for removal, transport and disposal of cargo residues, oil residues, sludge and bilge water.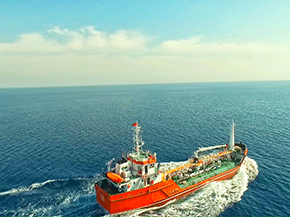 AT YOUR SERVICE
Workboat is at your service in the Strait of Gibraltar, port and anchorage areas of Algeciras, Ceuta and Tanger Med, including Alcazar and Fnideq anchorage areas.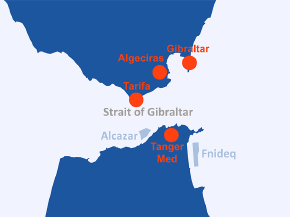 FACILITIES
Direct unloading from our barges to waste treatment plants in Algeciras (10.000m3 storage capacity) and Tanger Med (3.500m3 storage capacity).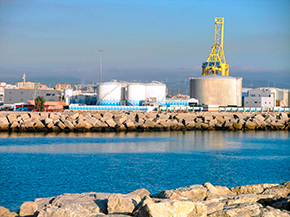 Specialized barges "Balea", "Punta Fisterra" and "El Faralló Dos"
Length: 45m
Capacity: 700m

3

FP < > 60º
Pump discharge rate: 300m

3

/hour
Port base: Tanger Med
"BALEA"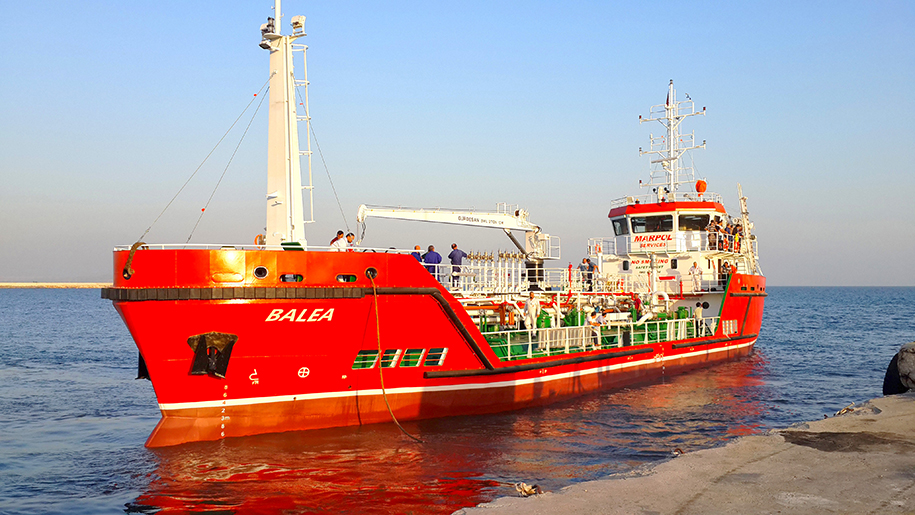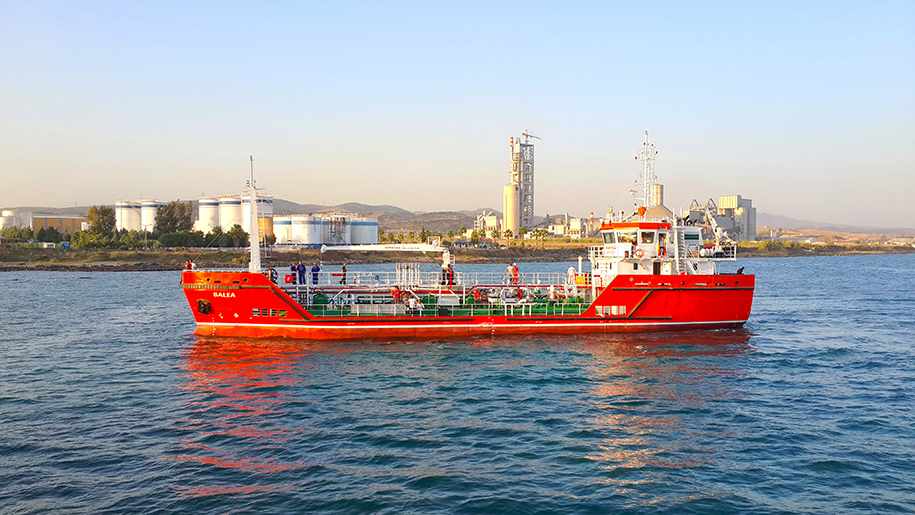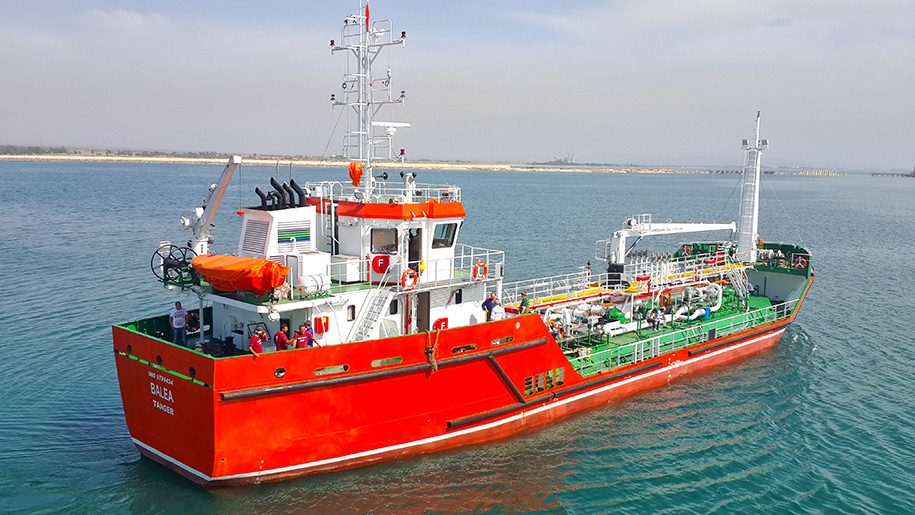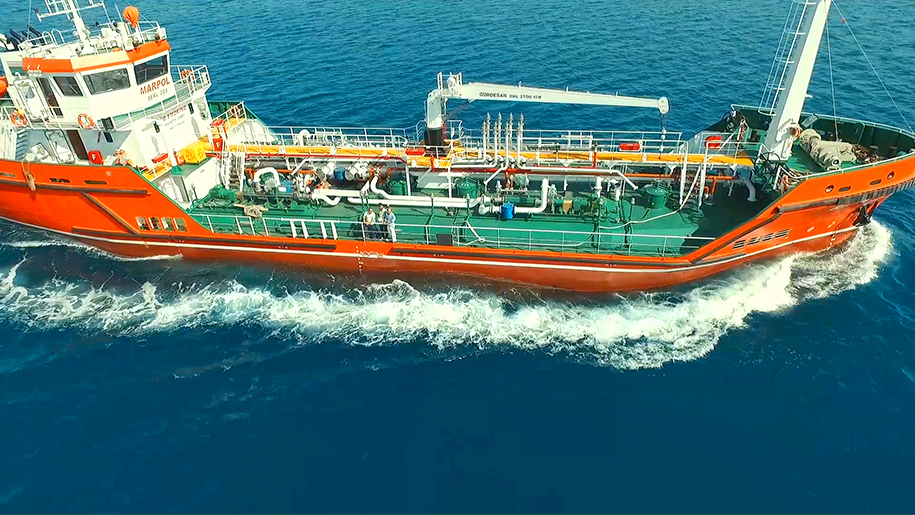 Length: 23,95 m
Beam: 6,00 m
"PUNTA FISTERRA"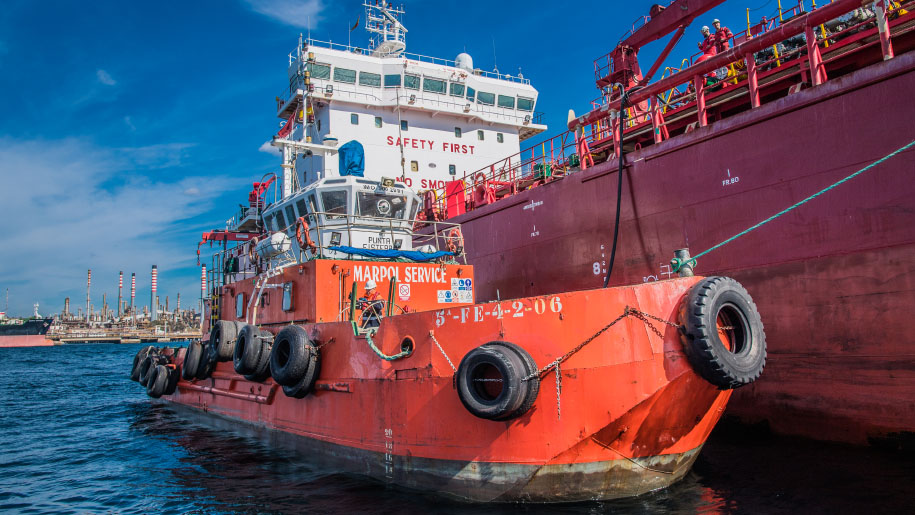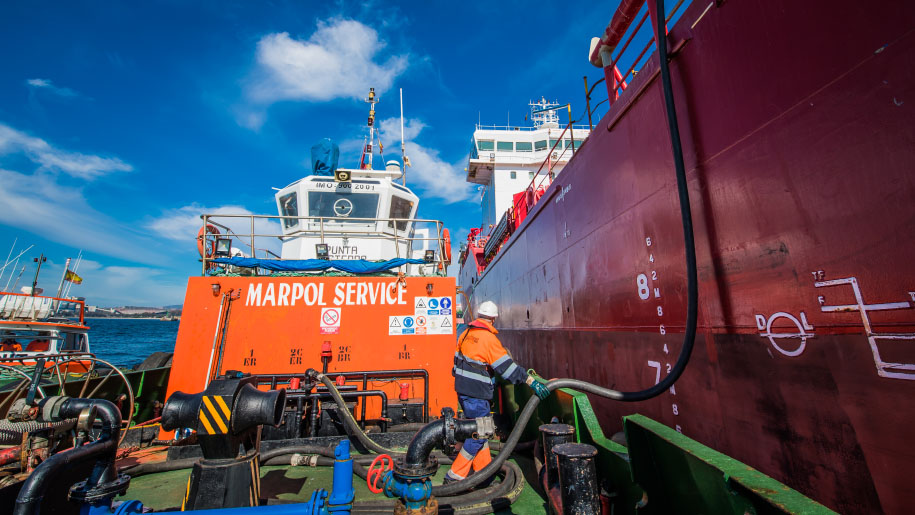 Length: 20,80 m
Beam: 7,20 m
"EL FARALLÓ DOS"